Updated keychain post! POST ARTIST ALLEY/HOLIDAY SALE!!!!! I have a couple of everything in stock and I'm just emptying out inventory. I added 2 more keychain designs and lowered the price of the keychains and shipping! You can get them just in time for the holidays. :D




Each Keychain is $3.
Or 2 Keychains for $5


U.S. Shipping is $3
International shipping is $4.
I accept Paypal only.

Here are some sample pictures: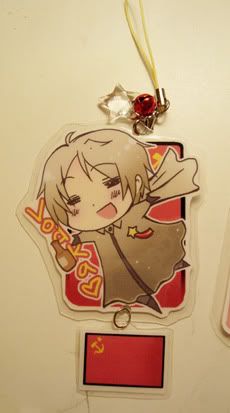 Each Keychain comes with a bell, a cellphone strap, and a acrylic star/music note/heart/ depending on the series.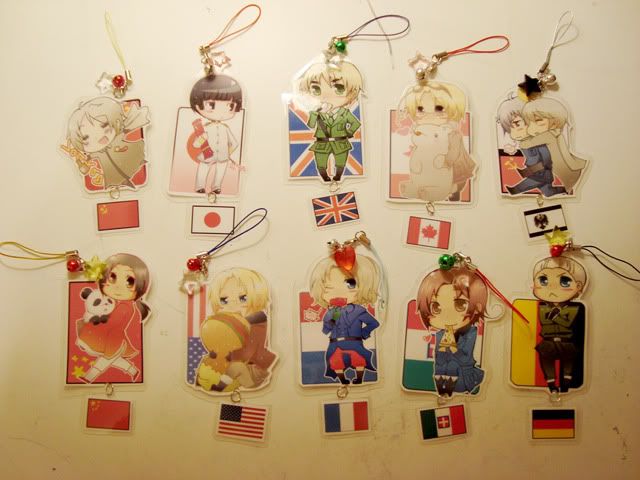 The Hetalia keychains comes with their respective flag attatched to the bottom. :D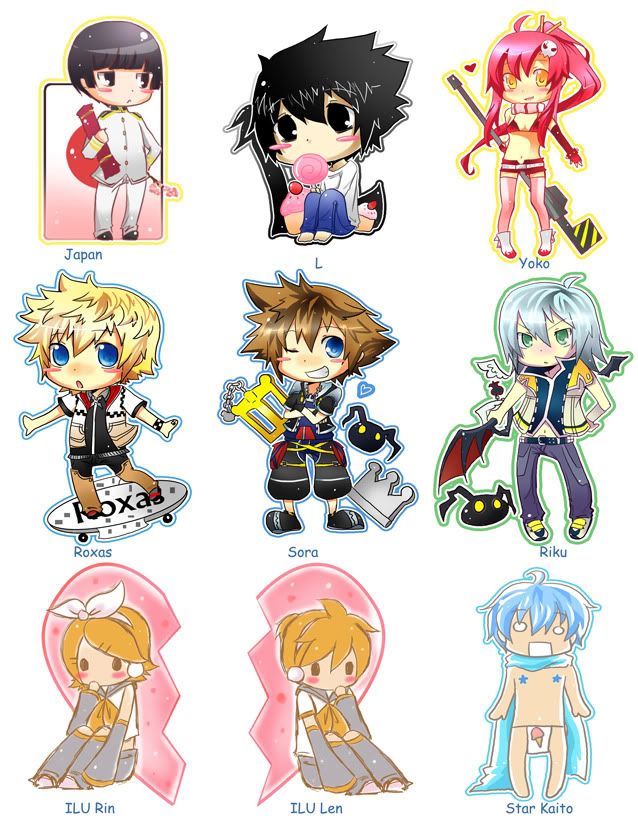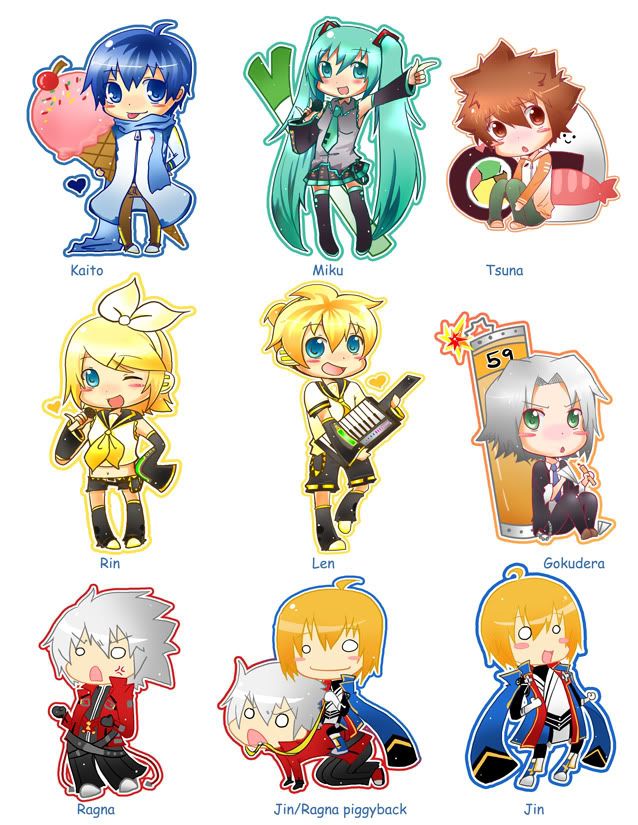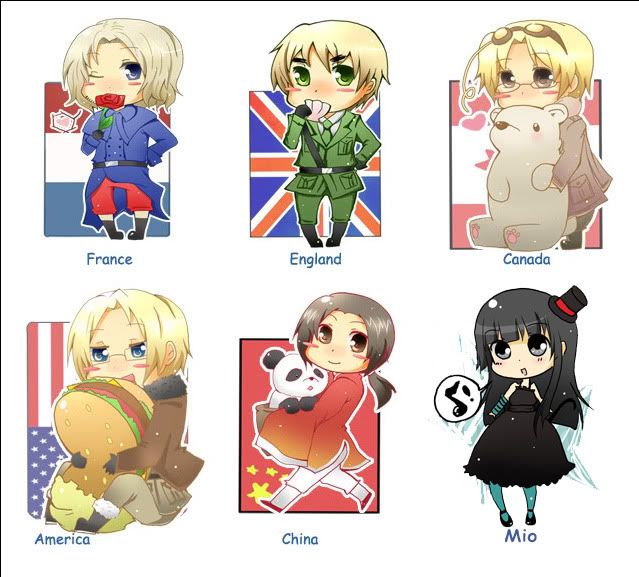 ***It isn't pictured, but like the hetalia keychains, the vocaloid keychains come with an acrylic music note attached to the bottom of it. It's worth your money, I promise.
Please leave a comment here listing what keychains you want, and I will comment back with my paypal address so you can send your payment.

*When sending paypal payment, please list out what keychains you want, and your lj username so there wont be any mix-ups. :)

*If shipping seems a little slow, please bear with it, its because I live ridiculously far away from the post office and/or I ran out of materials and it didn't come in yet. D: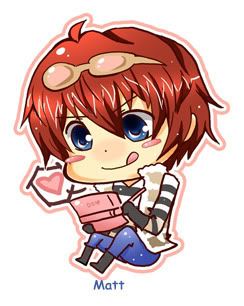 --> This was a keychain commission, and it's also for sale! Keychain commissions are $15 for any character (Provided reference). Message me for details. :D